What Evidence Will I Need For My Tampa Workers' Compensation Claim?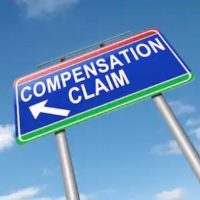 Workplace injuries in Tampa are often disorienting, especially when a worker suffers serious harm and needs to receive emergency treatment because of a traumatic brain injury that results in a temporary loss of consciousness, or a serious laceration or amputation injury that leads to significant blood loss and the need for emergency responders. Even when injuries are less severe, an injury can leave a worker feeling like they are in a daze, unsure of how to respond or what steps to take in order to seek workers' compensation benefits.
When you are focusing on your physical recovery and recuperating from the trauma of a workplace accident, you may not know what evidence should be gathered in support of your workers' compensation claim. Our Tampa workers' compensation attorneys can provide you with more information about the types of documents and details you will need to obtain compensation.
Images of the Scene Where Your Accident Happened 
It is important to have images, if possible, of the scene where your workplace accident happened. If you are able to take photographs yourself, it is important to document the scene as fully as possible. Even if you were seriously injured and you were unable to take photographs, it may be possible to obtain this kind of evidence from others who witnessed the accident and documented it on their smartphones.
Witness Statements 
Other employees in your work area might have seen the accident happen and could be able to serve as witnesses in your workers' compensation case. In addition, if your accident occurred while you were working but at an off-site location — such as a roadway accident for a delivery driver — it is important to identify any potential witnesses who saw the accident happen. Your lawyer can obtain witness statements, and these can be used as part of your case. In the event that your workplace injury was caused by a third party, witness statements can also be extremely valuable if you file a lawsuit against one of those third parties.
Medical Records 
Your medical records will also be extremely important for your workers' compensation case and for any subsequent lawsuit against a third party. Under Florida law, an initial emergency visit to a doctor after your accident does not need to be with an approved provider. In an immediate emergency situation, you can see any doctor for emergency treatment. However, for subsequent treatment, you will need to see an approved provider, and your employer can provide you with a list. You will need to obtain all of your medical records related to your injury.
Documented History of Work Violations or Dangerous Products 
Depending on the facts of your case, you may be able to rely on documentation of previous safety violations at your workplace that resulted in accidents similar to the one that caused your injuries. In addition, if your workplace injury resulted from use of a defective tool or machine, a history of this defect, or a recall notice, will be important for your case.
Contact a Tampa Workers' Compensation Lawyer 
Do you need assistance with your workers' compensation claim? One of the experienced Tampa workers' compensation lawyers at the Franco Law Firm can help. Do not hesitate to get in contact with us to discuss your work injury case.
Source:
leg.state.fl.us/statutes/index.cfm?App_mode=Display_Statute&URL=0400-0499/0440/0440.html