Latin Owned Businesses for Hispanic Heritage Month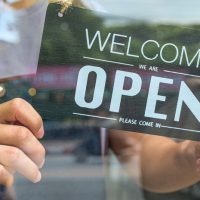 Florida is an epicenter of Latin culture. Nearly 6,000,000 Hispanic and Latin-identifying people live in the sunshine state, and more than 20% of the Florida population speaks Spanish. In Tampa Bay, there is a rich history and current community of Hispanic and Latin people. Did you know that Tampa is rumored to be the birthplace of the Cuban sandwich? As a highly diverse and bilingual staff that includes Argentinian, Puerto Rican, and Cuban cultures, Franco Law Firm is using our first September blog to talk about other Hispanic and Latin-owned businesses in our area. We want to celebrate and uplift our community. If you get the chance, give them some love between September 15th and October 15th in honor of Hispanic Heritage Month!
This innovative and award-winning restaurant is co-owned by Chef Ferrel Alvarez and his friend Ty Rodriguez. They keep their restaurant fresh by having guest chefs, pop-ups, and more. Ferrel's father is from Colombia, and Ty is Cuban. The two have been whipping it for many an accolade. Some awards include a spot in the Hall of Fame for the Golden Spoon Award, being named the #1 restaurant in Tampa Bay for two consecutive years in 2018 and 2019, and the Best Chef Award from the James Beard Foundation.
Peruvian born and raised in Lutz, Brenda Villacorta left home for New York to study at the Culinary Institute of America. Her mother owns Sugar Art Studio, and her grandmother owned a coffee shop that her aunt took over. Brenda believes that baking is in her blood. She might be right because her pastries and baked goods have earned her a spot on Food Network multiple times. Eat her treats at Sucré Table, where she is the owner and Pastry Chef.
You can find this taqueria at 4414 N Nebraska ave. with Chef Rene serving traditional Mexican foods like chile relleno and modern takes on traditional dishes like oyster mushroom tacos. Rene Valenzuela earned notoriety by being the founder of Taco Bus, which he left six years ago. He planned to open a high-end steak house, but life had other plans. Valenzuela was nearly killed by a gas explosion and decided to focus on his indigenous roots in his food. Thus, Rene's Mexican Kitchen was born.
Black & Denim Apparel Company & The Blind Tiger Cafe
Roberto Torres is the creative and executive mind behind this clothing brand and coffee shop. Torres emigrated from Panama in 1995, later graduating from Florida State University and majored in Finance and Accounting. The Blind Tiger Cafe has two locations, one in Ybor and the other in Seminole Heights. Black & Denim Apparel is rooted in honoring American craftsmanship through casual clothing and accessories.
Any of these places are here to serve you year-round, and that includes us at Franco Law Firm. We understand the importance of quality representation, and with the experience we have in Florida and Tampa law, we can guarantee it. Our attorneys will fight side-by-side with you to win your care. To learn more about us and to book a consultation, please call us at (813) 872-0929. Happy Hispanic Heritage Month!