5 empresas locales de propiedad latina para el Mes de la Herencia Hispana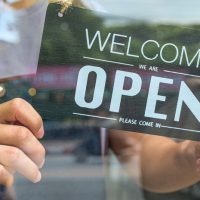 Franco Law Firm
Florida es el epicentro de la cultura latina. Cerca de 6,000,000 hispanos viven en el estado del Sol, y más del 20% de la población habla Español. En la bahía de Tampa, también hay mucha historia y una comunidad creciente de Hispanos.
¿Sabías que Tampa se conoce como la cuna del sándwich cubano?
Franco Law Firm, cuenta con personal bilingüe que incluye representantes de Argentina, Puerto Rico y Cuba. Nuestro primer blog del mes de septiembre lo usaremos para destacar otras empresas de propietarios hispanos en nuestra área. De ese modo queremos celebrar nuestra comunidad. Te invitamos a mostrarles tu apoyo entre el 15 de septiembre y el 15 de octubre en honor al Mes de la Herencia Hispana.
Ekoa Brands
Amanda Cardoso quiere que sepas que la salud comienza desde el interior. Como CEO y cofundadora de Ekoa Brands, es líder para la expansión de la marca en los EE. UU.
La compañía ha tenido éxito significativo en Brasil, como el tercer fabricante de meriendas más grande del país. Es fácil creerlo porqué las barras de Ekoa, son el sueño de todo el que cuida su salud.
Las barras nutritivas están hechas con vitaminas y nutrientes biodisponibles para la mejor alimentación posible en una merienda.
Este innovador y galardonado restaurante es propiedad de los Chef Ferrel Álvarez y Ty Rodríguez. Juntos mantienen el restaurante a la vanguardia al traer chefs invitados e improvisar cenas temáticas por invitación. El padre de Ferrel es Colombiano y Ty es Cubano.
Sus platos han recibido reconocimientos durante años, y premios que incluyen la Cuchara de Oro en el Salón de la Fama. Así mismo han sido reseñados como el restaurante #1 en la bahía de Tampa durante dos años consecutivos (2018 y 2019) y como si fuera poco recibieron el Premio al Mejor Chef de la Fundación James Beard.
Nacida en Perú y criada en Lutz, Brenda Villacorta se fue a Nueva York para estudiar en el Culinary Institute of America. Su madre es dueña de Sugar Art Studio también en Tampa.
Brenda sabe que hornear está en su sangre. Tiene toda la razón porque su pastelería y postres le han ganado reconocimientos en el Food Network varias veces. ¡Ven a probar sus delicias en Sucré Table!
Puedes encontrar su taquería en #4414 N. Nebraska Ave. Ahí Chef René, les servirá autentica comida mexicana como el chile relleno, y otra variedad de platos tradicionales como los tacos de champiñones y ostras.
René Valenzuela, ganó popularidad por ser el fundador de Taco Bus negocio que dejó hace seis años. Entre sus objetivos estaba abrir un restaurante de carnes de lujo, pero la vida tenía otros planes para él. Valenzuela decidió concentrarse en las raíces indígenas de su comida. De ahí nació ¡Rene's Mexican Kitchen!
Black & Denim Apparel Company y The Blind Tiger Cafe
Roberto Torres es la mente creativa detrás de esta marca de ropa y el café local. Torres emigró de Panamá en 1995, se graduó de Florida State University para especializarse en Finanzas y Contabilidad.
Blind Tiger Cafe tiene dos establecimientos, uno en Ybor City y el otro en Seminole Heights.
Black & Denim Apparel es un concepto que tiene como propósito reconocer la artesanía estadounidense a través de ropa y accesorios casuales.
Cualquiera de estos dos lugares están aquí para servirle todo el año, y eso incluye en Franco Law Firm. Entendemos la importancia de una representación con la experiencia que tenemos de las leyes en el estado de Florida y en la ciudad de Tampa.
Nuestros abogados lucharán mano a mano con usted para ganar su caso.
Para más información y reservar una consulta, llámenos al (813) 872-0929.
¡Feliz Mes de la Herencia Hispana!