A Police Involved Auto Accident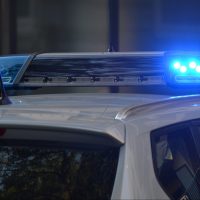 As we all know, auto accidents are a stressful event that can cause life-changing injuries. Most of us are familiar with the basic steps and precautions that should be followed after being involved in a car accident, like calling the police and filing a report. However, what happens when that car accident is involved with a Police officer? Do you still call the police? Can they be held responsible?
The Accident
Like any auto accident, a report should still be made and photos are always strongly encouraged so that you have more evidence for your case. The first thing that should be assessed after every accident is, of course, injuries. If emergency care is needed, call 911 and request an ambulance. Once you know everyone is safe, the police officer that was involved in the accident will more than likely dispatch for another officer to come to the scene of the incident. This will be your time to explain the accident and file the report like normal. 
The legality
So who can be held responsible for the damages and/or injuries? Unless on an emergency call using proper sirens and lights, Police officers must follow the same rules of the road as any other citizen; therefore, they can be fined like any other citizen. If the Police officer was not abiding by the rules of the road and was found to be acting negligently, the police would be responsible for any injuries and/or damage to the vehicle.
Since patrol cars are usually owned and insured by the city, you are no longer dealing with any ordinary auto insurance. This is a process that could take longer than usual, which is why it's so important to have an experienced lawyer by your side. Unfortunately, there are still a lot of states who follow the practice of "Sovereign Immunity", which is a form of protection that ultimately allows the government, and government workers to NOT be held liable for an accident. Luckily, in Florida and some other states, they have decided to waive their right to sovereign immunity, and an incident such as a car accident involving a police car is not protected under this law (Tragoslaw). 
On the flip side, it is important to note that if you are the one who is found guilty for the accident, then you can still be held liable for any injuries and damage that may have occurred. Depending on the severity of the collision, you could have a claim filed against you directly from the city or through your insurance, or you can be given a simple citation at the scene of the accident.
If you or someone you know has been injured or involved in an accident with a police car or government vehicle, it is crucial that you file your claim immediately after the situation occurs. With the experience of Florida and Tampa law, we will not only do our best to fight for you, but also to win your case. To learn about how the attorneys at the Franco Law Firm can help you or someone you know find justice in a catastrophic injury case, please call us at (813) 872-0929 for a free consultation. Stay safe, everyone!