Understanding Death Benefits For Work Injuries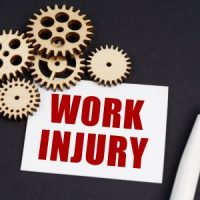 When a worker suffers a serious injury on the job in the Tampa area, that worker can often be eligible to seek workers' compensation benefits that can include medical coverage and wage replacement benefits. Yet it can be difficult for family members to understand how the workers' compensation claims process works when a loved one is killed in a workplace accident. These types of fatal accidents are devastating. Nobody should have to lose a spouse or a parent because of a mistake made at a worksite. Yet according to the U.S. Bureau of Labor Statistics (BLS), nearly 4,800 people were killed in fatal work accidents in 2020 alone, and that number actually represented a significant decrease from the previous year in which 5,333 people were killed on the job. Indeed, in the five years prior, more than 5,000 people died from fatal workplace injuries every year.
It is critical for families to know that they may be able to seek death benefits through the Florida workers' compensation system, and our Tampa workers' compensation lawyers can help. The following information explains how death benefits work and what a surviving family member must do in order to seek them.
Understanding Death Benefits through the Florida Workers' Compensation System
 According to Florida workers' compensation law, an employer is required to provide certain benefits to particular family members within one year after a worker's death from a workplace accident, or within five years from a worker's continuous disability that ultimately resulted in death. The compensation that must be paid to certain surviving family members includes the following:
Actual funeral expenses up to $7,500, which must be paid within 14 days from the date the employer received the bill; and
Percentage of the deceased's wages to surviving family members who were depending upon the deceased in order of statutory preference, up to the amount of $150,000.
Who is Entitled to Receive Death Benefits? 
The Florida Statutes outline the order of preference for a percentage of the deceased's average weekly wages, up to a total amount of 66.67 percent (or 66 and 2/3 percent) of the deceased's average weekly wages, as follows:
Surviving spouse can receive 50 percent of the average weekly wage if there is no child;
Surviving spouse can receive 50 percent of the average weekly wage if there are any surviving children of the deceased, and an additional 16 and 2/3 percent of the deceased's average weekly wage can be paid for the surviving child or children (although in certain circumstances, a judge can order a different allotment of the deceased's average weekly wage to the surviving child or children); and
Surviving child or children can receive 33 and 1/3 percent for each child if there is no surviving spouse.
In some cases, surviving parents, siblings, or grandchildren can also be eligible for compensation.
Contact Our Tampa Workers' Compensation Attorneys
 If you need help seeking workers' compensation death benefits, a Tampa workers' compensation attorney at the Franco Law Firm can speak with you today.
Sources:
bls.gov/news.release/pdf/cfoi.pdf
leg.state.fl.us/statutes/index.cfm?App_mode=Display_Statute&Search_String=&URL=0400-0499/0440/Sections/0440.16.html