Can I File A Lawsuit After A Work Injury In Tampa?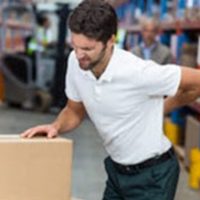 Anyone who has been injured on the job is likely eager to find out about options for seeking financial compensation. For most injured workers in the Tampa area whose workplace injuries arose out of their employment, it will be possible to seek workers' compensation benefits as long as all requirements under Florida law are met. Yet it can be extremely frustrating to know that your injury resulted from another party's negligence and that the workers' compensation system does not provide non-economic damages or full compensation for your lost wages. Through workers' compensation, you can obtain up to 66 and 2/3 percent of your average weekly wage prior to the injury.
If you know that someone else is responsible for your pain and suffering, as well as your medical bills and missed workdays, can you file a lawsuit? Generally speaking, workers' compensation in Florida is an "exclusive remedy," but it may be possible to file a lawsuit under certain circumstances. Our Tampa workers' compensation lawyers can provide more information.
Workers' Compensation is an Exclusive Remedy
 We noted above that workers' compensation is an exclusive remedy, which limits an injured worker's ability to file a lawsuit following a workplace injury caused by another party's negligence. What exactly is an "exclusive remedy"? In short, since the workers' compensation system is a no-fault system — the injured worker does not need to prove negligence to obtain compensation and can even recover if their own negligence caused the injury — the trade-off is that it is the only remedy.
To be clear, if an employer's negligence caused your workplace injury, or if a co-worker's negligence caused your injury, you can only file a workers' compensation claim and cannot sue your employer or your co-worker. At the same time, if your own negligence contributed to your injury, your workers' compensation benefits are not reduced or barred as a result.
Exceptions to Workers' Compensation as an Exclusive Remedy 
There are two key types of scenarios in which exceptions apply, meaning that you may be able to file a personal injury lawsuit after your workplace accident:
Employer intentionally caused your injuries; or
Third party is responsible for your injuries.
When an employer acted intentionally to cause your injuries in the workplace, or acted in a manner that showed extremely reckless disregard for employee safety such that there was certainty an injury would result, it may be possible to file a lawsuit against your employer.
In addition, when a third party causes injuries in the workplace, it may be possible to sue that third party. Common examples of third-party negligence include the following:
Product defect resulted in a workplace injury, and the designer, manufacturer, or seller of the product could be liable;
Worker got hurt as a result of a hazard on premises outside the workplace controlled by a third party (such as delivering goods to another company, or picking up a work order); or
Motorist caused injuries in a collision while the worker was traveling for their job or performing construction work in a road work zone.
Contact a Workers' Compensation Lawyer in Tampa
Were you injured on the job? If you suspect you could be eligible to file a lawsuit, or if you need more information about workers' compensation coverage, you should get in touch with a Tampa workers' compensation attorney at the Franco Law Firm.
Source:
leg.state.fl.us/statutes/index.cfm?App_mode=Display_Statute&URL=0400-0499/0440/0440ContentsIndex.html