Why Doesn't Workers' Comp Include Pain & Suffering?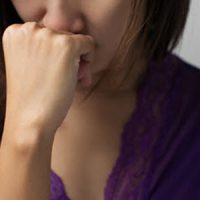 As an injured worker in Florida, one of the most disheartening discoveries is to learn that you will not be compensated for your pain & suffering. Your workplace injury may have been highly traumatic, and you might even be struggling with PTSD as a result. Suffering a disability can result in depression, feelings of low self-worth, and much more. A disfiguring injury can be especially damaging to your self-esteem and mental health. To think that none of these legitimate damages are eligible for compensation can be quite discouraging. But why is this? What is the logic in barring injured workers from recovering non-economic damages?
Workers' Comp is a "No-Fault" System 
You may be familiar with Florida's "no-fault" car insurance system. Unlike many other states that follow an "at-fault" system, Florida does not force injured drivers to prove negligence. They can simply turn to their own PIP insurance for compensation without having to prove anything. But you might also be aware that the no-fault system does not cover pain & suffering (unless you have suffered a very serious injury).
The exact same concept applies to workers' comp. This is also a no-fault system at its core, which means there is no requirement to prove that your employer's negligence led to your injury. This means that it is often quite easy to file a claim and recover the compensation you need for your medical expenses and missed wages. But just like Florida's car insurance system, workers' comp does not cover pain & suffering or any other non-economic damage.
There's a Cost to Everything 
The ease in which you can file your workers' comp claim comes at a cost. The logic is that if workers' comp makes it so easy for employees to file claims and get compensated, they need to give up something in return for this easy system. In exchange for quick and easy compensation, you are required to give up access to non-economic damages.
You May Still Have the Ability to Receive Compensation for Non-Economic Damages 
With all that said, there's a chance you could still receive compensation for non-economic damages. If your workplace injury was caused by the negligence of a third-party at the job site, you may have the ability to sue them directly. This situation often occurs in construction sites, where multiple contractors are working together in close quarters.
Where Can I Find a Qualified, Experienced Workers' Comp Attorney in Tampa? 
If you've been searching for an experienced Tampa workers' comp attorney, look no further than the Franco Law Firm. We know that injured workers may be struggling with a range of damages – including pain & suffering. While it may be impossible to recover these damages in most cases, you shouldn't give up hope entirely until you speak with us during a consultation. During this initial meeting, we can review your unique situation and determine the best route forward. Reach out today to get started.
Sources: 
thecapitolist.com/new-law-shortens-statute-of-limitations-for-construction-defect-lawsuits/
time.com/6248340/amazon-injuries-survey-labor-osha/