Construction Accidents In Florida Are Out Of Control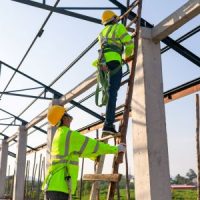 If you've been injured in a Florida construction accident, you already know how dangerous these incidents can be. Despite the existence of federal and state safety requirements, many construction sites are filled with hazards – many of which are completely preventable. Unfortunately, workers across the state put their lives on the line every day just to put food on the table. More frequently than many people realize, construction workers are killed or seriously injured on the job. Two new accidents in Florida highlight the ongoing safety issues in construction sites. But what can you do if you were injured in a Florida construction accident? Can you sue?
Construction Workers Injured by Drunk Driver in Miami-Dade
 On February 14th, it was reported that two construction workers had been injured by a drunk driver who crashed into a construction zone in Miami-Dade. The injuries were said to be serious but non-life-threatening. The driver was arrested and charged with five DUI offenses, including DUI causing serious bodily injury. This highlights the serious levels of danger that highway construction workers are exposed to. Many of us assume that the most dangerous construction jobs are on high-rises, but that isn't always the case. The truth is that highway workers are constantly exposed to serious hazards – such as drunk drivers.
 Construction Worker Falls From 18th Floor 
Another construction accident in Florida occurred on February 16th, and this time the affected worker did not survive. It was reported that a worker had fallen from the 18th floor of a high-rise in Bayfront near Sarasota – apparently while painting a lanai balcony roof. Not many other details were released, although the authorities are now investigating the construction site and interviewing witnesses who saw the accident. This highlights the fact that high-rise construction sites can easily lead to falls – one of the leading causes of fatalities among construction workers.
Can I Get Compensation for a Construction Accident?
Yes – you can get compensation for your construction accident fairly easily. As an American worker, you are protected by workers' compensation. This means that you can file a claim and recover funds to cover your medical expenses and missed wages up to a certain point. It's also worth mentioning that in some cases, construction workers can sue companies directly for causing safety issues that lead to injuries. While they can never sue their own employers directly, they can potentially file personal injury lawsuits against third-party contractors at construction sites.
Where Can I Find a Qualified, Experienced Workers' Comp Attorney in Florida? 
If you've been searching for a qualified, experienced Tampa workers' comp attorney, look no further than the Franco Law Firm. For years, we've been guiding workers in the Tampa area towards the compensation and justice that they deserve. It's important to begin the legal process quickly if you have suffered a workplace injury, so book your consultation today. If your workers' comp claim has already been denied, we can help you appeal it. Reach out today to get started.
Sources: 
nbcmiami.com/news/local/construction-workers-injured-driver-arrested-for-dui-after-crash-in-sw-miami-dade-fhp/2973238/
kktv.com/2023/02/16/worker-dies-after-falling-18th-floor-high-rise-project-reports-say