How Social Media Can Impact Your Workers' Compensation Case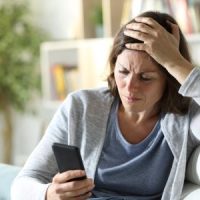 Going through the workers' compensation claims process in Tampa can be complicated, and it can be difficult to know what you should do in order to be eligible for benefits, and what you should avoid doing in order to limit your risk of being denied benefits. One topic that many injured workers do not immediately consider — but that they need to consider — is the issue of social media posts and workers' compensation cases. In short, your social media posts can be used against you in a workers' compensation case, so you will want to do everything you can to avoid having that happen. Our Tampa workers' compensation lawyers can provide you with more information.
Florida Workers' Compensation Law Requires Injury to Prevent You from Working 
Under Florida law, you must have an injury that prevents you from returning to work fully if you want to be eligible for workers' compensation benefits. If you are able to return to work in a limited capacity following a workplace injury, you may still be eligible for some workers' compensation benefits. However, if you are physically able to return to the job you were doing when you got hurt, you will not be eligible to receive workers' compensation benefits. Accordingly, it is important to avoid any type of social media posts that could hurt your case and could make it seem as though your injury is less severe than it actually is.
Avoid Any Posts About Your Injury or Your Workers' Compensation Claim 
Do not post anything on Facebook, Instagram, Twitter, or any other social media platform about your workplace injury or your workers' compensation claim. Doing so could potentially hurt your case and your ability to obtain coverage.
Limit All Other Social Media Posts 
It is best practice to avoid using social media at all while you are seeking workers' compensation benefits. However, if you must, limit your social media posts and be very careful about what you post, including language and images.
Ask Friends and Family to Avoid Posting About You 
Ask your friends and family members to avoid posting about you on their social media accounts and to avoid tagging you in posts while you are seeking workers' compensation benefits.
Do Not Accept Unknown Friend Requests 
If you receive a friend request from someone you do not know personally and in real life, it is important to avoid accepting any friend requests while you are seeking or receiving workers' compensation benefits. These friend or follow requests could be an attempt to gain information about you for the insurance company or for your employer in order to limit or deny your coverage.
Contact a Tampa Workers' Compensation Attorney 
If you have questions about Tampa workers' compensation coverage, or if you need help with your workers' compensation case or appealing a denial of benefits, one of the experienced Tampa workers' compensation attorneys at the Franco Law Firm is here to assist you. Do not hesitate to get in touch with us to find out more about seeking compensation for medical care, lost wages, and more.
Source:
leg.state.fl.us/statutes/index.cfm?App_mode=Display_Statute&URL=0400-0499/0440/0440ContentsIndex.html