What you need to know when claiming Medical Malpractice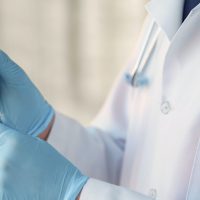 In most cases when we're dealing with illness or health complications we put our trust and lives into the hands of our healthcare providers. We trust them to prescribe us the proper medications and perform risky surgical procedures that will hopefully cure or improve any conditions that we may be struggling with. But what happens when that procedure goes terribly wrong, due to the negligence of your doctor? Medical Malpractice is more common than people may think, so we're here to explain the basics that you need to know.
What is Medical Malpractice?
When your medical advice or procedure goes unexpectedly due to negligence by a professional health care provider, you may have a Medical Malpractice case on your hands. Typically, the most common medical malpractices include:
Prescription errors
Misdiagnosis/ delayed diagnosis
Surgical errors
Childbirth delivery errors
It's important to note that some surgeries and/or procedures can be quite risky and always have the possibility of involving complications. However, this does not automatically mean it is a form of medical malpractice. When a doctor fails to follow medical standards while caring for a patient and the negligence results in complications like pain and suffering, long-term side effects, disabilities, or even death, that is when Medical Malpractice comes into the picture. It is your health provider's duty and responsibility to treat you with the best care that they can, and when that care is not up to standard, a claim needs to be filed.
The Claim
When filing a claim for medical malpractice, there can be a lot of moving parts to receive the compensation that you deserve. Talking to an experienced law firm with a team of specialized attorneys will truly be your way to a smooth and successful claim process. In order to have a strong and effective case, do make sure to keep track of all medical records, dates and times of appointments, photos/videos, medical bills, and any other evidence that could be used in your favor.
Typically, a claim should be made quickly after malpractice is assumed to have been committed or has been the reasoning behind some type of injury. Depending on the state, you can have anywhere between 6 months to 2 years to file your claim. If the claim is made outside of the statute of limitations, your case could be dismissed (nolo).
If you or someone you know has been affected by medical malpractice and is in need of legal assistance, Franco Law Firm is here for you. The role of a personal injury attorney is to help right the wrongs in your life caused by the carelessness and malice of others. Contact us today at, (813) 872-0929, or email rvelez@francofirm.com. Stay safe, and see you soon.