Most Dangerous Industries in Florida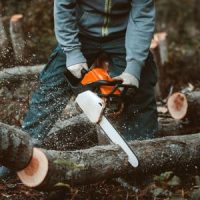 In an ideal world, people in Florida would have the ability to earn a living without putting their lives at risk. In reality, however, there are numerous dangerous industries in the Sunshine State that pose real dangers for average workers who are just trying to put food on the table. Some industries are notably more dangerous than others, and workers within these industries should strive to understand their rights under Florida's workers' comp system. This form of compensation can help pay for medical expenses, missed wages, and more.
 Trucking 
One of the most dangerous industries in Florida is the private transportation industry, with about 50 fatal accidents each year. The specialized freight trucking industry is especially dangerous, accounting for about one-third of all accidents within the wider private transportation industry. Truckers find themselves on the road for many hours each day, and some might argue that it's only a matter of time until they experience a serious accident. This is especially true when you consider the prevalence of negligent drivers on our roads.
 Construction 
The private construction industry has the highest number of fatalities per year in Florida. We see about 70 to 80 deaths each year in the construction industry, and the majority are the result of falls, trips, and slips. Contractors involved with the construction of foundations, structures, and building exteriors are the most at-risk for serious and fatal injuries. Workers may fall from long distances when working on these buildings.
 Agriculture 
Agriculture also sees numerous deaths each year, although it is nowhere near the same level as construction and transport. Nevertheless, these numbers are still alarming. Various accidents may occur in the agriculture industry, including accidents involving farming equipment. It is also possible to die from heat exhaustion when working out in fields – especially when you consider the baking sun in a Florida summer.
 Forestry 
Forestry is closely linked with agriculture, and it ranks among the top 8 most dangerous industries in Florida. Falling trees, chainsaws, and a range of other hazards can easily cause fatalities. This has been one of the most dangerous industries in the United States since settlers first arrived in North America.
 Warehousing 
Warehousing is another dangerous industry, and there are a range of hazards that may take someone's life. Forklifts are proving to be especially dangerous. People may also be crushed by falling boxes or items, and there has been considerable controversy surrounding warehouses owned by major corporations like Amazon in recent years.
 Where Can I Find a Qualified Workers' Comp Attorney in Florida? 
If you've been searching for a qualified, experienced workers' comp attorney in Florida, look no further than the Franco Law Firm. We know that there are many dangerous industries in the Sunshine State, and workers put themselves at risk every time they clock in. With our help, you can pursue the compensation you need and deserve for your workplace injury – even if your claim has already been denied. Book your consultation today to get started with an effective action plan.
Sources: 
injuryfacts.nsc.org/work/industry-incidence-rates/most-dangerous-industries/
bls.gov/regions/southeast/news-release/fatalworkinjuries_florida.htm