Strict Liability or Negligence: What's The Difference For Product Liability?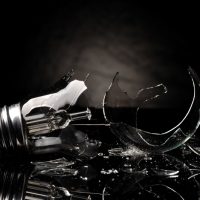 Before the twentieth century, the products we bought were not guaranteed safe or reliable. If you feel safe grabbing a lamp from your local home improvement store or a car from a dealer, take a moment to thank Upton Sinclair and another to thank Ralph Nader. Sinclair's 1906 novel, The Jungle, highlighted the idea that consumers need protection, and Nader's activism for consumer rights in the 1960s made that idea a reality.
The modern world we live in depends on mass production and mass consumption. If there were no consumer protections, that lamp might have faulty wiring that could ignite a fire. The car might be top-heavy and prone to flips, causing a serious accident. And you would not be able to do a single thing about it. Luckily, that is not our reality. Why? The answer is something we at Franco Law Firm know a lot about — product liability.
Product liability, sometimes known as defective products, claims that a manufacturer, marketer, or seller is liable for personal injury or monetary loss caused directly by a defect in a product or misrepresentation of that product. It is a complicated process but put simply, strict liability and negligence are two main theories that defective product cases use to win. From there, certain elements must be proven to receive damages and compensation. But what is the difference, and where should we begin? Let's start with the difference between strict liability and negligence.
What Is Strict Liability?
Strict liability means that the use of a defective product enhanced a party's injuries. There are three types of defects a manufacturer, marketer, or seller could be held responsible for in a court of law:
Design defects – poor design or insufficient product testing led to an unsafe product getting into the hands of consumers. An example could be a child's toy breaking easily into small pieces. If a child choked on one of the pieces, there was a design defect.
Manufacturing defect – the product's design was fine, but during the manufacturing process, mistakes were made that led to the product being unsafe. If a four-wheeler had properly designed brakes, but the brakes in the vehicle were improperly installed, that would be a manufacturing defect.
Marketing defects – clear instructions or proper warnings were not provided to the consumer. False representations can cause enhanced injuries. Think of potential side effects a pharmaceutical drug could cause. If those side effects are not communicated to a consumer, there is a possible case for marketing defects.
What Is Negligence?
Negligence regarding product liability asserts that any of the defects listed above happened due to a lack of care from the manufacturer or seller. Meaning, any reasonable person would have foreseen that this product could harm a consumer, whereas strict liability focuses on the fact that the defect exists. Neither negligence nor strict liability requires that the marketer, manufacturer, or seller intended to harm a consumer.
What Elements Are Necessary to Win a Product Liability Case?
To win a product liability case, it has to be proven that the plaintiff suffered a provable injury or monetary loss. The plaintiff must prove that the product had a design, manufacturing, or marketing defect. The proven injury has to be linked beyond a reasonable doubt to the proven defect. Lastly, the plaintiff must show that they were using the product as it was intended to be used. If the plaintiff altered or tampered with the original manufacturing or design, they may lose their case.
Want Your Case Assessed?
Have you used a product that led to injury or monetary loss? If you've suffered a personal injury due to a defective product, you are entitled to compensation for that loss. At Franco Law Firm, our skilled lawyers and staff can help you determine whether you should bring a negligence claim or a strict liability claim. The differences can be confusing, but we are experts at personal injury advocacy. Call our office today at (813) 872-0929 to schedule a free consultation and get the representation you deserve!