Questions To Ask Yourself After A Florida Workplace Injury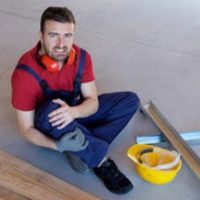 Workplace injuries are more common than you might think, regardless of whether you work in an industry with obvious risk factors like health care or construction, or in a profession that requires routine sitting behind a desk. According to the U.S. Bureau of Labor Statistics (BLS), an average of more than 5,000 fatal workplace injuries occur every year in industries across the country, while tens of thousands of workers sustain nonfatal injuries that result in missed days from work. If you recently suffered an injury on the job, it is important to consider some key questions to determine whether you are prepared to file a workers' compensation claim and to be eligible for medical coverage and wage replacement benefits.
Where Did Your Injury Occur? 
In order for your injury to be compensable according to Florida workers' compensation law, it must arise out of the course of your employment. It is not necessary for the injury to occur at your workplace headquarters or at a specific job site if your work requires you to be elsewhere, but you will need to be able to document where the injury occurred and to show that you were engaged in work-related duties or that the injury otherwise occurred in a location where it arose out of your employment. When an injury occurs while you are commuting to work, for example, it will not be compensable. However, if you are running an errand for your employer and the injury occurs on the road, then it can be compensable.
How Did the Injury Happen?
 Can you explain how the injury happened? As we noted above, you will need to be able to prove that the injury arose out of your employment in order for it to be compensable according to Florida workers' compensation law.
Did You Report the Injury to Your Employer Yet?
 Have you reported the injury yet to your employer? Under Florida law, you have 30 days from the date of the injury to report it to your employer with limited exceptions.
Did You Seek Medical Attention from an Approved Provider?
 Have you sought medical attention for your injury? You will need to do so. If your initial injury was an emergency, you can seek treatment anywhere. For non-emergency injuries, and for any post-emergency care and treatment, you will need to see a health care provider who has been approved by your employer under Florida workers' compensation law.
Have You Contacted a Tampa Workers' Compensation Attorney? 
Did you contact a Tampa workers' compensation lawyer about your workplace injury? Florida workers' compensation claims can be complicated, and it is important to have an advocate on your side throughout the process.
Get in Touch with a Tampa Workers' Compensation Lawyer Today
 If you were injured on the job in the Tampa Bay area, it is critical to have one of the experienced Tampa workers' compensation lawyers at the Franco Law Firm assist you with the claims process. Do not hesitate to contact us to learn more about the services we provide to injured workers in Florida.
Sources:
bls.gov/iif/
leg.state.fl.us/Statutes/index.cfm?App_mode=Display_Statute&URL=0400-0499/0440/0440ContentsIndex.html