Two New Florida Construction Accidents Highlight Major Workplace Hazards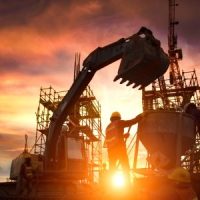 For construction workers in Florida, two of the most dangerous accidents are electrocutions and wall collapses. Within the space of a week, both of these accidents occurred in different Florida construction sites. These incidents will undoubtedly be the subject of serious investigations, and it is perhaps too early to tell whether any safety protocols were violated. It goes without saying that workers and their families can experience serious trauma and financial losses due to construction accidents. Fortunately, these victims can work with workers' comp attorneys to pursue justice and compensation.
Construction Worker Impaled by Rebar after Wall Collapse in Boca Raton 
On September 12th, it was reported that a construction worker had been hospitalized after a wall collapse. While working at a new building for the Boca Raton Regional Hospital, the worker was struck by a falling wall. The impact caused him to become impaled by rebar, causing what authorities describe as "serious injuries." The construction site was shut down for the day following the accident, and an investigation will likely follow.
 This is the second time a Florida construction worker has been impaled by rebar within the space of less than a month. In August of 2023, a worker in Miami fell from a raised area – directly onto exposed rebar. He suffered critical injuries and was impaled by the rebar through his torso. Fortunately, he survived the accident – but this highlights serious threats and a dangerous pattern involving rebar-related accidents in Florida.
Florida Worker Dies after Being Electrocuted 
On September 10th, it was reported that a worker had lost his life after being electrocuted. He was working on power lines in South Florida when a loud explosion occurred, causing a fatal electrocution. Although he was quickly rushed to a nearby hospital, the worker did not survive his injuries. It is not clear how this accident occurred, but an investigation into the incident was immediately launched.
Electrocution remains one of the most notable hazards for workers across Florida, and it can affect employees in many different industries. According to recent statistics, as many as 300 electrocution deaths occur each year due to workplace accidents across the United States. This can affect not only construction workers, but also average office workers, service industry workers, and virtually any other employee.
Where Can I Find a Qualified, Experienced Workers' Comp Attorney in Tampa? 
Although construction accidents have the potential to irrevocably change lives, victims and their families have the option to pursue compensation alongside a qualified, experienced Tampa workers' compensation attorney. If you find yourself reeling from the effects of a construction accident, be sure to get in touch with the Franco Law Firm at your earliest convenience. With our assistance, you can explore various options for compensation – allowing you to cover medical expenses, missed wages, and perhaps other damages. Reach out today to begin your consultation.
Sources: 
wtsp.com/article/news/regional/florida/florida-line-worker-electrocuted-killed/67-3efe0975-40d4-426d-9001-2e9f2d70dfe2
wpbf.com/article/florida-construction-worker-wall-collapse-boca-raton-regional-hospital/45100523#