Are Florida Workers Really Safe?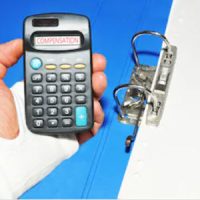 Workers in Florida deserve to experience a sense of confidence as they earn a living. Unfortunately, the growing number of workplace accidents in the Sunshine State causes many employees to feel a sense of apprehension at the start of each workday. This is especially true if they work in dangerous industries, such as construction, delivery driving, or zookeeping. But what can you do if you have been injured at your workplace? Is it true that you can file a workers' comp claim and recover compensation?
Yet Another Roadside Construction Worker Killed in Orange County
 On March 9th of 2023, it was reported that a roadside construction worker had been struck and killed in a collision on SR-429 in Orlando. The worker was just 22 years old, and he lost his life when a 62-year-old worker operating a construction truck backed up and struck him. The senior worker says that he didn't see the deceased victim. This will almost certainly result in a wrongful death claim via workers' compensation. In this situation, the claim will probably be filed by the victim's parents. This can provide compensation for unpaid medical expenses, as the victim was transported to a nearby hospital for life-saving treatment before his expiry. The compensation may also help with funeral expenses.
This isn't the first time a roadside worker was injured in Florida – and it won't be the last, either. Just a few weeks ago, two workers were hit while collecting debris on I-75 – prompting the FDOT to warn drivers to secure their loads. This incident involved something described as a "bucket" apparently falling off the back of a moving truck, striking the workers, and causing injuries.
"That bucket is literally a missile," a Highway Patrol Lieutenant explained. "And that could cause someone to take evasive action and lose control of the vehicle. It could bounce up and strike the windshield, it causes tragedies and that's what we're trying to prevent."
 New Details of the Jacksonville Zoo Bear Attack Revealed 
In other employment safety news, the Jacksonville Zoo bear attack in February is still raising serious questions. New details reveal that the door was left open, allowing the bear to get loose and hurt a zookeeper. The zoo announced that it was planning to update its safety measures as a result of this, but these things seem to happen quite frequently at this particular zoo.
Where Can I Find a Qualified, Experienced Workers' Comp Attorney in Florida? 
Filing a workers' comp claim is easier than you think – especially if you get help from a qualified Tampa workers' compensation attorney at the Franco Law Firm. Over the years, we have helped numerous injured employees in the Sunshine State. We know that these injuries can be life-changing and traumatic. We also know that you may be struggling with medical expenses, missed wages, and a range of other damages. Rest assured that you can pursue compensation for these damages. Book your consultation today and fight for your rights as a worker.
Sources: 
clickorlando.com/traffic/2023/03/09/fatal-crash-investigated-on-sr-429-in-orange-county/
news.wgcu.org/section/democracywatch/2023-02-13/fdot-accident-debris
wokv.com/news/local/new-details-bear-attack-jacksonville-zoo-according-latest-report/NDRTFTMTSZAMNP4YXM3AU5B3PU/