Assaulted as a Delivery Worker in Florida: What Are My Legal Options?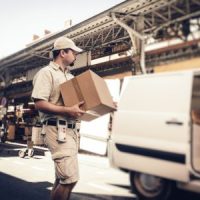 These days, a multitude of apps give Florida workers the ability to make deliveries and earn reliable, flexible income. But what many people do not realize is that these delivery workers expose themselves to considerable danger on a daily basis. A string of recent attacks on delivery workers in Florida has left many of these "gig-economy" employees seriously paranoid about their safety. The truth is that people can become violent at the drop of a hat – even when you're simply trying to make a delivery and earn an honest living. But what are your legal options if you suffer this type of attack in Florida?
Assaults on Delivery Workers Are Getting Out of Hand in Florida 
Recently, CBS ran a story detailing three shocking attacks on delivery workers in Florida. These attacks had occurred within a few days of each other. The first incident involved an Instacart driver who mistakenly pulled into the wrong driveway. The vehicle immediately came under heavy gunfire by the disgruntled homeowner. The second incident involved a Florida man who killed and dismembered an Uber Eats delivery worker who brought food into his home. The third incident involved a DoorDash delivery worker who was kidnapped and assaulted after bringing food into a hotel room.
What Are Your Options? 
These violent incidents are causing many delivery workers to rethink their careers, and some are now being extra careful when carrying out their daily deliveries. But what happens if you experience an assault while on the job? The situation is a little complicated, as gig workers aren't really considered "employees" in the eyes of the law. Instead, they are considered "independent contractors," which means that they do not have access to workers' comp.
But this doesn't necessarily mean that you have no legal options for compensation. For example, you may have the ability to file a personal injury lawsuit. This may be possible under certain circumstances, such as:
Being attacked while picking up your food from a restaurant (negligent security)
Being attacked by a dog on someone's property (dog bite lawsuit)
Being attacked by the police due to a case of mistaken identity (excessive force)
In truth, the only way to determine your legal options is to meet with a qualified attorney. These legal professionals can assess your unique situation and determine the best possible route forward.
Where Can I Find a Qualified, Experienced Workers' Comp Attorney in Tampa? 
If you've been searching for a qualified, experienced Tampa workers' comp attorney, look no further than the Franco Law Firm. We know that delivery workers are some of the most underappreciated people in Florida's economy, and we're ready to fight for your rights in an effective, confident manner. Suffering an assault while trying to make a delivery is simply unacceptable, and you have every right to explore your legal options. Book a consultation with us today, and you can do just that.
Sources: 
cbsnews.com/sanfrancisco/news/attacks-on-delivery-drivers-add-fears-among-gig-workers/
qz.com/715131/gig-economy-workers-injured-on-the-job-should-get-workers-comp-protections