Claiming Birth Injuries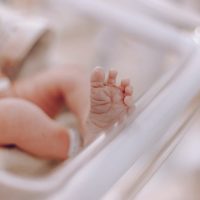 For some, starting a family and having children is a dream come true. While the birth of a child is a beautiful and miraculous time for a family, unfortunately, complications can occur during the birthing process that can leave temporary or permanent damage to the baby. Although this situation can be frightening and difficult, compensation can be granted depending on the type of injury that was sustained and whether or not someone is at fault for negligence.
Imagine giving birth to a completely healthy and happy baby, and then realizing that during the delivery process, they have sustained some type of injury. Whether the injury is life-threatening or moderate, it is still a scary event that no mother or father ever wants to go through — and yet a lot do. Some common injuries that can happen to babies during birth are:
Bruising or Scratches Due to the Use of Forceps
Nerve Paralysis such as Brachial Palsy or Facial Paralysis.
Hemorrhaging of the Eyes.
Fractures/Sprains of the Clavicle.
Cerebral Palsy
Oxygen Deprivation
Spinal Cord Injuries
So why do Birth injuries happen and what does this mean for you? Well, sometimes the delivery itself isn't executed correctly, which can cause certain birth-related injuries. For example, when a baby is being delivered in a position other than headfirst, it can cause great damage to the arms and legs during delivery, especially being that their bodies are much more fragile at that time. Another unfortunate case is excessive force during delivery. In more severe cases, instruments like forceps or a vacuum may be necessary to use in order to deliver the baby, but they do have the potential to cause a great deal of trauma to their bones.
Other than any genetic abnormalities or pre-existing disorders, birth injuries are generally sustained while the child is being born or slightly before. Doctors or midwives aren't always perfect while delivering a baby, and factors like inadequate preparation for delivery, or some kind of negligent care on the part of the medical staff can fall under negligence and carelessness.
Now, What does this mean for you? Most medical professionals will be (or should be) well aware of any potential complications way before the time of your baby's birth, however as we have learned, no one is perfect and accidents do happen. When those accidents do occur though, you (the parents) may be able to receive compensation from the hospital or facility where you gave birth, to help compensate for things like medical costs and pain and suffering that were brought on by the injury that was obtained.
We understand that navigating through a birth injury case can be complicated and stressful for any family, which is why having an expectant birth injury lawyer is essential to helping win a case and receiving the justice that both parent and child deserve. Our team here at Franco Law Firm will always do our best to fight for you and your family in these difficult times, so If you or someone you know has experienced such trouble and needs a strong lawyer to fight for and with them, please contact the Franco Law Firm at (813) 872-0929. The right attorney can help your case and assist in winning back compensation — we are that attorney!