When do you know you need an SSDI Representative Lawyer?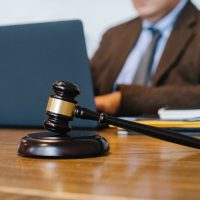 As we've discussed before, there can be many layers to the social security system and a lot of determining factors that can affect the kind of benefits you receive. So, when do you know it's time to hire a Social Security Disability Insurance (SSDI) Representative Lawyer, and WHY do you even need one? Allow us to explain!
First off, what even is SSDI? In America, we have a system that is designed to assist individuals who are not able to work or earn a consistent income. Usually, this includes retired persons, but it's not limited to people who have disabilities that prevent them from being able to work. SSDI is primarily made for those who are disabled and younger than 65 years old and was created to support you financially as long as you meet the required work credits and all other necessary criteria.
Whether you are appealing a rejected social security application or are seeking benefits that are owed, you are allowed legal representation to help navigate you throughout the process. Going through Social Security is stressful enough in itself, so having an attorney by your side not only lessens the stress of the situation but can also drastically increase your chances of winning the case. Why is this? Attorneys have experience navigating through the legal obstacles that can often be too complex or overwhelming for most people to handle on their own, especially when it comes to something like an application rejection or an SSDI appeal case.
So what exactly will your attorneys do for you and your case? First and foremost, a hired attorney will be your saving grace for obtaining any kind of evidence or paperwork that is vital for your case. Anything from health records to email exchanges can be helpful to build your case, and having a sufficient amount of this kind of documentation can be tough. It's also oftentimes the core reason for rejected applications in the first place, so your attorney will ensure all of your ducks are in a row and ready for your claim. Not to mention, your attorney can sometimes help speed up the process a little, especially if you are suffering from a time-sensitive situation or medical condition.
Secondly, your hired attorney is there to help gather any other useful information such as witnesses, or quotes from an involved party, which are all assets that can strengthen the appeal while in court. It's also important to note that the attorney is also able to be present for any public appearances like hearings, conferences, or interviews.
Any experienced attorney, such as ourselves, will be able to handle certain aspects of an appeal with ease and compassion in order to get you the benefits that you deserve! Here at Franco Law Firm, we are able to offer you a personalized experience with a standard of excellence that can not be met. Do you think it's time for you to hire an SSDI Representative Lawyer? If you or someone that you know has been struggling with social security benefits or has had a rejected application, please don't hesitate to contact us for a free consultation. Our phone number is (813) 872-0929 or you can contact us directly through our website. We promise to always treat your case with quality and importance!
Want to learn more about social security and the different benefits that you could be entitled to? We've got you covered! Check out some of our past blogs below and start reading: