Common Florida Workers' Compensation Myths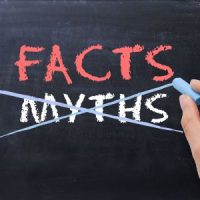 Getting hurt in an accident on the job in Tampa can be disorienting, and you may not know precisely what you need to do in order to seek compensation, or whether you are eligible for compensation. You might conduct a quick search on the internet, or you might speak with friends or family members, in order to learn more about workers' compensation and what kinds of benefits may be available to you after a workplace injury. While these resources can be helpful in some circumstances, it is important to know that there are many different myths about workers' compensation that are often repeated. Our Tampa workers' compensation attorneys want to clear up some common myths in order to make sure that you understand some of your rights and responsibilities when it comes to workers' compensation coverage and workplace injuries in Florida.
Common Myth: Employers Can Decide Whether to Have Workers' Compensation Coverage
 If you report your injury to your employer and your employer says that they do not have workers' compensation coverage and are not required to carry coverage, it is critical to speak with an attorney to determine whether your employer is, in fact, required to have this type of coverage. Under Florida law, any construction industry employers that employ even a single employee must have coverage, and most other employers with four or more employees are required to have coverage.
Common Myth: I Got Hurt While Working Outside Florida, So I Must Be Ineligible for Coverage 
If your Florida employer sent you to perform a work task in another state and you got hurt, you are most likely still eligible for workers' compensation coverage and should immediately speak with an attorney to find out about your options for benefits.
Common Myth: Workers Are Ineligible for Workers' Compensation Coverage If They Were Negligent 
It is important to be clear that the workers' compensation is a no-fault system. Accordingly, even if you made a mistake at work and played a role in causing the accident in which you were injured, you are likely still eligible for workers' compensation benefits. There are some exceptions, such as when a worker's intoxication results in an accident. However, in large part, a worker's own negligence does not affect their ability to obtain workers' compensation benefits in Florida. If you have any concerns at all, you should seek advice from an experienced attorney who can evaluate your case.
Common Myth: My Job is Inherently Dangerous, So Injuries Are Expected and Are Not Compensable
 Many jobs come with injury risks, but the level of danger in a particular industry does not have an impact on eligibility for workers' compensation coverage. Whether you got hurt in a job that has obvious injury risks or one where injury risks seem minimal, you can be eligible for workers' compensation coverage as long as you meet other requirements.
Contact a Workers' Compensation Lawyer in Tampa 
Were you injured at work? Before you make any assumptions about your case based on information you have heard, you should speak with an experienced Tampa workers' compensation attorney at the Franco Law Firm.
Sources:
myfloridacfo.com/division/wc/employer/coverage.htm
leg.state.fl.us/statutes/index.cfm?App_mode=Display_Statute&URL=0400-0499/0440/0440ContentsIndex.html