What Amount Of Coverage Will I Get from Workers' Compensation?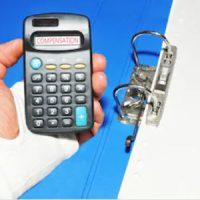 In the immediate aftermath of a workplace injury in Tampa, it can be difficult for the injured worker to think about anything other than medical care and healing from the injury. Yet soon after the injured worker begins receiving medical bills and coming to terms with the consequences of being unable to work, compensation becomes extremely important. Indeed, most injured workers will want to learn more about filing a workers' compensation claim in Florida, and most of those workers have questions about the amount of coverage they can expect.
If you are wondering how much your specific workers' compensation claim is worth, it is important to seek advice from a Tampa workers' compensation lawyer since the specific amount of compensation is based on the particular facts of your case. We can, however, provide you with more information about the forms of compensation you may be able to expect and what they can be worth.
Health Care Coverage 
One of the most important forms of compensation provided by the workers' compensation system is coverage for all health care related to your workplace injury in Tampa. Health care coverage can include a wide range of expenses, including all authorized bills for medical care including hospital bills, prescription medication costs, surgery costs, doctor's office visits, and treatment costs. The amount of health care coverage you receive will be specifically tailored to the costs incurred as a result of treatment and care for your workplace injury. You will not be monetarily compensated for your medical bills, but rather the insurance company will cover the costs of your health care.
In order to be eligible for health care coverage through the Florida workers' compensation system, you must report the injury to your employer no later than 30 days from the date that the injury occurred. Then, you must see health care providers that have been approved by your employer.
Disability Benefits 
Many workplace injuries result in permanent total disabilities or permanent partial disabilities. When a person sustains an injury at work in Tampa that results in a permanent disability, they can be paid permanent disability benefits. The amount you will receive is listed on a schedule, and it is based on the total percentage of your impairment in relation to the amount that Florida law says should be paid out for specific disabilities (such as loss of a hand, loss of an arm, loss of a foot, and so forth).
Lost Wage Percentage
 In addition to the possibility of disability benefits for a permanent disability, you can also receive a percentage of your lost wage. Generally speaking, Florida employees who are injured on the job can receive 66 ⅔ of the average weekly wage they earned before the injury occurred at work. The Florida workers' compensation typically looks back three months, or 13 weeks, to determine the injured employee's average weekly wage.
Contact a Workers' Compensation Attorney in Tampa
 If you have questions about the amount of compensation you may be eligible to receive after a work injury, you should get in touch with a Tampa workers' compensation lawyer at the Franco Law Firm for assistance.
Source:
myfloridacfo.com/Division/WC/Employee/faq.htm#8