Florida Sees a Number of Rare Workplace Accidents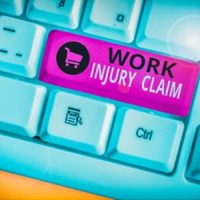 There are almost limitless possibilities when it comes to workplace accidents in Florida. While some are certainly more common than others, you never really know what's going to happen when you clock in each day. Freak accidents are certainly possible, and this was clearly highlighted after a number of unexpected, rare workplace accidents in the Sunshine State. Many of these accidents will undoubtedly lead to workers' comp claims.
Auto Sales Worker Killed in Test Drive 
On September 26th, it was reported that an employee at an auto sales center had been killed after a test drive gone wrong. Authorities later confirmed that it was the employee who was driving the car – and not a customer. The vehicle was apparently speeding down Sand Lake Road in Orange County when a Honda Accord turned in its path. This caused the vehicle – a Corvette – to veer off the road and flip. The driver lost his life in the crash, and a second employee also suffered minor injuries. A full investigation into the crash will commence, according to police.
Auto Shop Workers Hospitalized after Shooting 
On September 27th, it was reported that an auto shop worker had been shot while at work. Two men were hospitalized after the incident, and one of these individuals was apparently a visitor to the shop. Since both men suffered gunshot wounds, it's safe to assume that both men drew firearms and fired upon each other. However, police say that the visitor to the auto shop was the clear aggressor, while the employee seems to have acted in self defense. Regardless of the circumstances, the increase in workplace shootings is a worrying pattern across the nation.
Large Chunk of Concrete Falls onto Miami Street 
A demolition project almost ended in tragedy when an explosion sent a chunk of concrete falling onto a Miami street. Images of the incident seem to show an entire corner of the building plummeting toward the ground. Fortunately, no one was injured – but the situation could have been much worse.
Of course, the most common accidents continue to occur in Florida workplaces. Recently, a worker fell 12 feet and suffered critical injuries while working at a construction site. Falls remain extremely common for many workers in the Sunshine State.
Where Can I Find a Qualified, Experienced Workers' Comp Attorney in Florida? 
Even the most unexpected workplace accidents deserve compensation. The workers' comp system protects all workers, even those who have suffered accidents that seemed to come out of nowhere. Under this system, workers should always have their medical expenses and missed wages covered – regardless of who was to blame. As long as you were carrying out your work duties, you can file a claim with help from a Tampa workers' compensation attorney. If your claim has been denied or you're simply looking for more guidance, feel free to speak with the Franco Law Firm today.
Sources: 
clickorlando.com/traffic/2023/09/26/1-killed-1-injured-in-2-vehicle-wreck-on-sand-lake-road-in-orange-county/
wfla.com/news/pinellas-county/developing-large-law-enforcement-presence-reported-in-largo/
ca.news.yahoo.com/5-dead-2-injured-train-084000302.html