Self Driving Car Accidents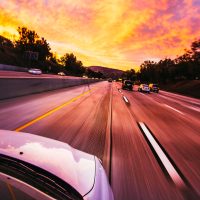 The twenty-first century never ceases to amaze us with the new technologies it creates. We don't quite have flying cars like many predicted that we would, but, self-driving cars? Who saw that coming? Cars like Tesla, BMW, and Mercedes are iconic for their chic and luxurious designs, and now they have another common denominator – Autopilot. 
Although this isn't anything new to us, it is something that is only becoming more and more popular. Tesla claims that its Autopilot is an advanced technology that includes features to steer, accelerate, and brake your vehicle automatically. Sounds easy enough, right? The great part about Autopilot is that it takes a bit more stress off the driver and allows the vehicle to take control, to an extent. However, when acting irresponsibly, and neglecting to follow safety protocols, Autopilot has the potential to cause life-threatening accidents and damages. So, what do you do if you happen to get into a self driving car accident?
Autopilot & Autonomous
One of the most important things that everyone should understand, is the difference between Autopilot and Autonomous. Essentially, the biggest difference is human interaction and control. Autopilot is made with multiple sensors that track eye movement, change lanes, indicate speed, sense surrounding cars/objects, and acts as an "assist" for the driver. Autonomous cars, on the other hand, are made to completely subtract human interaction from the equation. These cars are equipped with many of the same features as autopilot, however, are made with more advanced technology in order to have the ability to fully function on its own as a Self-driving car.
 Stay Alert!
As we mentioned previously, Autopilot certainly is a huge helping hand when it comes to avoiding self driving car accidents and basic navigation. This is not, however, an excuse to avoid paying attention to the road and simply relying on the car itself. Companies are extremely insistent that all drivers still continue to be observant and alert while on the road, as anything can happen at any time, and you need to be ready to take control. If failure to follow formal precautions while driving in autopilot or inadequacy of proper maintenance, the driver can be held liable for any damage that may be caused. 
Laws 
Seeing that this technology is still fresh and getting more advanced by the second, liability is on an ongoing basis. There have already been a few self driving car accidents where autopilot was engaged, with two, almost identical accidents happening right here in Florida in 2016 and 2019. In both incidents, the autopilot did not register a truck turning in time causing fatal crashes, and both drivers were killed. With the 2019 crash being the 4th autopilot accident since 2016, it may be safe to say that the technology of these cars is still up for conversation. Each accident brings light on to the topic and there will be ever-changing laws until it becomes more mainstream.
Luckily, in 2017 Congress preempted this issue by passing legislation on the SELF Driving Act. This act states that "The Department of Transportation (DOT) must: (1) inform prospective buyers of highly automated vehicles of the capabilities and limitations of such vehicles; (2) establish the Highly Automated Vehicle Advisory Council to, among other things, develop guidance regarding mobility access for the disabled, elderly, and underserved populations; (3) require all new passenger motor vehicles less than 10,000 pounds to be equipped with a rear-seat occupant alert system; and (4) research updated safety standards for motor vehicle headlamps" (Congress). With this act being the first on this topic, we foresee more to come with in the next few years.
While it's difficult for any car to claim complete safety, or prevent collisions, your first priority should always be safety. So, be prepared and read all safety precautions and regulations before shifting into Autopilot or relying on a Self-driving car. If you find yourself or someone you know in a situation where you need representation for a self driving car accident case, contact our attorneys here at Franco Law Firm, so we can help navigate the legality of the situation.