Tampa Workers Are Becoming Injured In Droves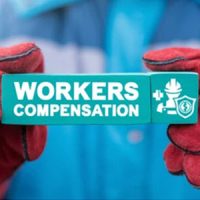 No one should have to put their life on the line just to earn an honest living. Unfortunately, this is exactly what many Tampa workers find themselves doing. A string of recent workplace injuries has highlighted the many safety hazards at typical workplaces, and many victims have been left in critical condition. The good news is that all workers in the United States are protected to a certain extent, with the ability to receive compensation after filing a workers' compensation claim. But how can you pay for your injuries after a workplace accident?
Worker in Hillsborough County Assaulted by Carjacker 
On December 29th, it was reported that a building inspector in Hillsborough County had been assaulted by a carjacker while on the job. The victim's first mistake was leaving his truck running while he inspected a home. An individual then entered the truck and tried to drive away. A scuffle ensued, and the inspector was thrown from the speeding truck as he attempted to stop the theft. Apparently, the victim was hospitalized with life-threatening injuries but is expected to survive. A workers' compensation claim will likely follow.
Winn-Dixie Workers Hospitalized After Armed Robbery in Tampa 
On December 15th, it was reported that two supermarket employees had suffered serious injuries due to an armed robbery in Tampa. These individuals suffered unspecified injuries, but police did report that the suspects were armed. This means that there is a strong possibility that these employees were shot. Fortunately, these injuries were said to be non-life-threatening. This just goes to show how dangerous even a seemingly innocuous job can be in Tampa. Most people would not expect to risk their lives when reporting for work at a grocery store, but this incident shows that danger can strike anywhere.
Construction Worker Dies after Accident at Port Tampa 
On November 16th, it was reported that a worker at Port Tampa had passed away after a construction accident. The accident involved a forklift spilling a bundle of lumber, and this lumber ultimately caused fatal injuries for the worker. Unfortunately, forklift accidents continue to occur at a rapid pace throughout Tampa, and they can easily be fatal. Workers must receive adequate training before operating forklifts to prevent the risk of death and serious injury.
Where Can I Find a Tampa Workers' Compensation Attorney? 
If you've been searching for a Tampa workers' compensation attorney, look no further than Franco Law Firm. We have been helping injured workers in Florida for many years, and we know how dire these situations can be. Whether you've suffered a minor strain or a debilitating injury, you deserve the right to pursue compensation. With our help, you can fight for what you're entitled to in an efficient, confident manner. Reach out today to book a compensation.
Sources: 
tampabay.com/news/crime/2022/12/29/hillsborough-county-worker-injured-after-struggle-with-carjacking-suspect-deputies-say/
wfla.com/news/hillsborough-county/winn-dixie-employees-hospitalized-in-tampa-armed-robbery/
tampabay.com/news/tampa/2022/11/16/worker-dies-after-port-tampa-bay-construction-accident-deputies-say/