Workers' Compensation In Tampa: Common Questions And Answers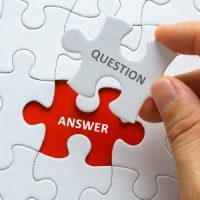 The workers' compensation process following a Tampa workplace injury can be complicated, especially if you have never learned about workers' compensation or how the process works for seeking benefits. Our Tampa workers' compensation attorneys know how critical it is to have the information you need in order to seek benefits properly, and we want to provide you with details about Florida workers' compensation law and the general process for seeking benefits. The following are some questions we commonly receive, along with our answers. If you have any questions that are specific to your case, you should always get in touch with an experienced lawyer who can assist you.
Question: Should I Inform My Employer of My Injury? 
Answer: Yes, Florida law requires that you inform your employer of your injury or occupational disease diagnosis. Under Florida workers' compensation law, you should report the injury or diagnosis to your employer as soon as possible, but you will be required to do so within a limited time window.
Question: How Much Time Do I Have to Tell My Employer About the Injury? 
Answer: You should know that you must report your injury to your employer within 30 days from the date of the injury or within 30 days from the date of your occupational disease diagnosis. There are very few exceptions to this reporting requirement, so it is critical to make sure to inform your employer as soon as possible.
Question: Do I Need to See a Doctor? 
Answer: Yes, you will need to see a doctor after a workplace accident or injury. You will need to be assessed, and your doctor will need to determine additional treatment options. It will be critical to see a doctor as soon as possible to have a medical record that shows your injury resulted from a specific workplace accident, and to make clear that your injury did not worsen due to your delay in seeking health care.
Question: Can I Pick My Doctor? 
Answer: Generally speaking, you cannot pick your own doctor out of any doctor in the area. Instead, you will need to see a health care provider who has been approved by your employer or the insurance company. There is an exception for your initial doctor's visit if you need emergency care. When a workplace accident requires emergency treatment, you can see any doctor at this point. Then, later on, you will need to go to an approved provider.
Question: Will I Have to Pay for My Medical Treatment? 
Answer: No, workers' compensation will cover all medical treatment related to your workplace injury.
Question: Can I Receive Compensation for Lost Wages?
 Answer: Yes, Florida law allows injured workers to receive 66 ⅔ percent of your average weekly wages from before the date of your injury.
Contact an Experienced Tampa Workers' Compensation Attorney 
Whether you have follow-up questions to any of the issues we have discussed or you have more questions, one of the experienced Tampa workers' compensation lawyers at the Franco Law Firm can speak with you today and can respond to your questions. Our firm is here to help you seek the workers' compensation benefits you need.
Source:
leg.state.fl.us/statutes/index.cfm?App_mode=Display_Statute&URL=0400-0499/0440/0440.html