Christmas Time In The Sunshine State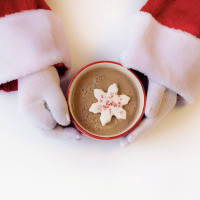 It's no secret that ol' Saint Nick is gearing up for the Holiday season and at the rate this year has gone, we're hoping for anything but lumps of coal! Usually, Christmas time is associated with fun and festive endeavors such as snow, sledding, baking cookies, ugly Christmas sweaters, holiday movies, and of course picking out a beautiful Christmas tree! However, when you're in a state that is constantly 80 degrees or hotter, It can be a little difficult to get into the holiday spirit.
Luckily, Tampa Bay has been feeling a bit chilly these past few weeks, and is currently filled with festive activities that are sure to get you feeling Holly and Jolly! Plan ahead and check out what's going on near you!
Light up the town
One of the most exciting parts about the Holiday season is the Christmas lights! Our city is already beautifully lit throughout the year, but when it comes to Christmas, everyone makes sure to deliver! Here are a few places where you can experience a light show like no other:
Santa Claus is coming to town
If your kids are just dying to meet Santa and read him their list, then they're in luck! Santa Claus is coming to Tampa this year and will be meeting children up until he's needed back at the North Pole! Get those lists ready, because these are some Covid safe ways you can meet him
Other Festivities 
In case you're looking for something extra festive to par-take in, We highly suggest an activity like ice skating or cuddling up to watch a Christmas movie! Even if the weather doesn't feel chilling, you'll feel like you're in your own Holiday movie with these festivities!
While we hope you all experience a magical holiday season, we also hope that you choose to be safe and take all necessary precautions. Covid 19 is still on the rise so do remember to wear a mask when required, and remain socially distanced as per CDC guidelines. Should an Injury or unfortunate accident occur, Give our Firm a call. Our mission is always to help you receive the benefits required to get your life back on the right track. Have a great Holiday season, everyone!