Injured By Animals At A Florida Workplace: How Do I Receive Compensation?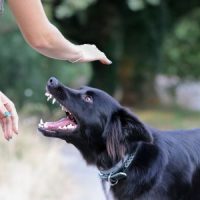 Animals pose a real risk to workers in Florida – especially postal and delivery workers. The obvious threat is a dog attack while attempting to deliver letters or parcels. These dogs can be very territorial and aggressive – even if they are calm and friendly among people they know. Too many workers have been injured by these animal attacks over the years, and some have even lost their lives. But what can you do if you have suffered an animal attack on the job in Florida? How do you receive compensation for your costly medical expenses, missed wages, and other damages? Let's find out:
Getting Compensation for Dog Attacks 
If you have been injured by a dog at your workplace, you should have the ability to file a claim and receive funding under the workers' comp system. This money can pay for your medical expenses and missed wages. If you have lost a loved one due to a fatal dog attack at the workplace, you can also receive compensation for funeral expenses by filing a workers' comp claim on their behalf.
These accidents are very common for USPS workers, UPS workers, FedEx workers, Amazon delivery staff, and any other employee that delivers items to people's homes. In fact, the issue is so common that many of these employers specifically train their employees to minimize the danger of dog attacks. If your job is to deliver items, you deserve protection.
White Rhino Causes Mayhem for Florida Workers 
But dogs aren't the only dangerous animals in Florida. On January 30th, it was revealed that workers at the Wild Florida Drive-Thru Safari Park had come under threat by a rogue white rhino, forcing them to shoot the animal dead to protect themselves and members of the public. The incident occurred on September 19th of 2022, and it was only made public thanks to an anonymous tip that sparked a FWC investigation.
It all started when the rhino somehow broke free of his enclosure before threatening other animals in the park. The workers placed him in another enclosure, but he broke free a second time. The rhino then roamed freely across the park, seeking refuge in a grove of cypress trees. With members of the public in danger, the employees decided to shoot the animal down – despite the fact that white rhinos are endangered. After shrugging off numerous high-caliber rounds, the rhino finally died.
Where Can I Find a Tampa Workers' Compensation Lawyer? 
If you've been searching for a Tampa workers' compensation lawyer, look no further than Franco Law Firm. Over the years, we have helped numerous injured workers pursue fair compensation for their injuries. We know that animal attacks can be deadly in many situations, and you deserve to exercise your rights as an employee if you were harmed in one of these incidents. Book your consultation today to get started with an effective action plan.
Sources: 
clickorlando.com/news/investigators/2023/01/30/wild-florida-workers-shoot-kill-white-rhino-after-it-escapes-its-enclosure/
myfloridacfo.com/division/wc