Claiming Long-Term Disability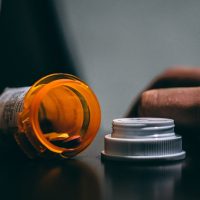 Long-term disability is designed to allocate income if you are no longer able to work or perform normal work duties. The purpose of long-term disability is to protect the employee and/or their family from any loss of income due to an extended absence from an injury (FloridaBlue). Unlike short-term disability, long-term covers disabilities or injuries that may last longer than a year. To qualify, documentation to prove the criteria is needed from either a doctor and/or medical records, so it's important to always keep copies of paperwork when applying for the benefits (FloridaBlue). 
Some of the most common injuries/disabilities that might cause you to receive long-term disability benefits include:
Cancer
Carpal Tunnel/Joint disorders
Pregnancy
Mental Health
Head Trauma
Like most things, long-term disability is not exactly a "one size fits all". It can come in many different shapes and sizes- theoretically. What we mean by this is that depending on your employer and the companies that they use,  insurance plans can vary. These range from employer-provided plans shared cost plans, government-supported plans, or even employee-paid plans. Each plan is designed to meet specific needs or requirements based on either total financial coverage, redeemable years, or perhaps a cost of living adjustment (indeed).
Much like short-term disability, the Family and Medical Leave Act (FMLA) still stands and is made to protect you for at least 12 weeks of unpaid absence. As we learned in our short-term disability blog, just because you're on leave, it doesn't mean your job is safe. Although most jobs actually require that you use your FMLA time while also claiming long-term disability benefits (nolo), the government and insurance companies can fail to distribute certain funds and can reject applications. When this happens, attorneys like us are needed to take action and intervene to ensure that required rights are granted and that you receive the benefits that you deserve.
It's safe to say that both short-term and long-term disability are crucial benefits for any employee to have because it's difficult to plan for the unknown. The added stress of the process shouldn't have to make it any harder on you or family, so let us be a helping hand. If you feel mistreated treated by your employer during disability leave or are denied coverage, give Franco Law Firm a call at (813) 872-0929. Your best interests are always of the utmost priority.