Pursuing Compensation for a Workplace Injury Caused by a Customer in Florida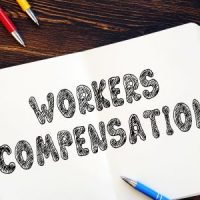 A workplace injury in Florida can be caused by many factors. Although perhaps not common, accidents caused by customers have the potential to cause serious injuries. Examples include assaults on staff, auto accidents, and much more. If you have been injured in a workplace accident that you believe was caused by a customer, you might be wondering about the best possible way to pursue compensation.
Understanding the Limits of Workers' Compensation in Florida 
Workers' compensation is essentially a type of no-fault insurance that employers must pay into. If one of their workers suffers an injury on the job, they can turn to this insurance in order to help cover the costs of their medical expenses and missed wages. In addition, the injured worker can file a workers' comp claim without having to worry about the additional demands associated with a personal injury lawsuit.
However, there is one important limitation to consider when it comes to workers' compensation. Under this program, workers cannot claim any "non-economic damages." These damages might include emotional distress, pain & suffering, PTSD, depression, loss of purpose of life, humiliation, and so on. Note that this is exactly the same situation as Florida's "no-fault" car accident system.
What Happens When You Sue a Customer for Injuries? 
If you sue a customer for causing your injuries, you can step outside the limitations of the workers' comp system. This means that you will have the ability to pursue compensation for non-economic damages. The only issue is that the customer might not have the ability to pay for these damages. They may have very few assets, and so filing an injury lawsuit against them may be somewhat ineffective.
Of course, there are plenty of wealthy customers out there who have the necessary assets to cover the injuries that they cause, and pursuing a direct injury lawsuit against these individuals may be worth it. In addition, some customers may have insurance that provides an additional layer of coverage. This is particularly common in the case of a car accident caused by a customer.
Although somewhat rare, there are many workplace accidents that may be caused by customers driving their vehicles. For example, a customer might hit a worker while going through a drive-thru. They might also strike a worker while test-driving a vehicle at a car dealership. In these situations, the injured worker could potentially file a lawsuit against the customer and receive compensation through their car insurance. The only issue is that both car accidents and workplace accidents have a no-fault system that provides compensation – once again making non-economic damages difficult to pursue.
Get in Touch with a Tampa Workplace Accident Attorney Today 
If you've been searching for a qualified, experienced Tampa workers' compensation attorney, look no further than the Franco Law Firm. With our assistance, you can strive for the best possible outcomes – whether that involves filing a workers' comp claim or a personal injury lawsuit. The only way to accurately assess the options that apply to your unique situation is to book a consultation. Reach out today to pursue compensation for medical expenses, missed wages, emotional distress, and any other damages you might have been forced to endure.
Source: 
ca.sports.yahoo.com/news/customer-crashes-vehicle-mission-hills-184042432.html