Workers Continue to Suffer Injuries on Florida Roads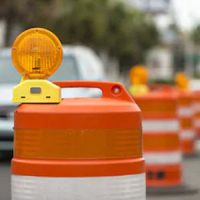 Although many workplaces are hazardous, workers face serious danger when traveling on Florida's roads. Many workers find themselves on the road throughout most of their day, including paramedics, taxi drivers, truckers, delivery drivers, police officers, and construction workers. These workers might be in their vehicles or working on the side of the road. Two new workplace accidents in Florida show just how dangerous the road can be for employees.
Two Construction Workers Injured After Hit-and-Run 
On August 11th, it was reported that two construction workers had suffered serious injuries in a hit-and-run accident. The incident took place in Brickell, and the workers were walking into the site to begin their work day when a vehicle approached at a high rate of speed. Both of the workers were transported to a nearby hospital, but the driver did not stop at the scene. Instead, the driver sped off into the distance, and police are still searching for this individual as of this writing.
Fortunately, these workers can recover compensation from workers' comp, since the accident occurred as they were entering the work site. If they were struck at any other location, it might have been difficult to recover full compensation for their medical expenses and missed wages. This is because if you cannot find the driver that caused your accident, it is impossible to pursue compensation through that driver's insurance policy.
 Senior Falls Out the Back of an Ambulance in Horrific Accident 
On August 16th, it was reported that a senior citizen had somehow fallen out of the back of a moving ambulance in Port St. Lucie. The 70-year-old was in a stretcher when he flew out the back doors of the ambulance, causing him to fall onto the road. He was then struck by multiple vehicles, including a semi-truck. It was a horrific accident that claimed the life of the senior citizen.
In an attempt to stop the senior citizen from falling onto the roadway, one of the paramedics apparently leaned out of the vehicle. However, he also fell onto the road in the process and failed to stop the senior from exiting the ambulance. As a result, the paramedic suffered "critical injuries" and was transported to a nearby hospital.
An investigation has been launched into this incident, and it is unclear whether there was any negligence at play. One can assume that patients are not meant to fly out the back of ambulances. Therefore, something must have gone very wrong during the transport – whether that involves unsecured rear doors, negligence on the part of the paramedics, or some other factor.
Where Can I Find a Qualified, Experienced Workers' Comp Attorney in Florida? 
If you've been searching for a qualified, experienced Tampa workers' comp attorney, look no further than the Franco Law Firm. Over the years, we have helped numerous injured workers – including those who have suffered injuries on the road. We know that these accidents can be life-altering, disabling, and in many cases fatal. With our assistance, you can pursue the compensation you need to heal and cover missed wages. Reach out today to book your consultation.
Sources:
nbcmiami.com/news/local/two-people-injured-after-hit-and-run-in-brickell/3089893/
midmichigannow.com/news/nation-world/elderly-patient-and-young-paramedic-fall-from-moving-ambulance-along-florida-interstate-port-st-lucia-interstate-95-highway-patrol-lawnwood-regional-medical-center