What If My Employer Doesn't Have Workers' Comp In Florida?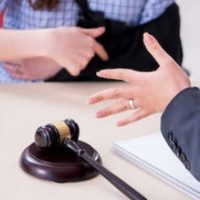 Although a workplace injury can seriously affect your life in Florida, you can rely on the safety net of workers' comp. Or can you? What if you become injured at work only to find out that your employer doesn't have workers' compensation insurance? Suddenly, you might find yourself in an extremely difficult situation. Although this situation might be rare, you need to know what steps you can take if you experience it firsthand.
Employers Face Prison Time for Not Having Workers' Comp 
Not having workers' comp is a serious offense in Florida, and it can land employers in prison. On May 22nd of 2023, it was reported that a contractor had been arrested in Florida for failing to have workers' compensation during a state of emergency. The contractor turned himself in for impersonating a contractor during a state of emergency and failing to have workers' comp, which could land him in prison for up to five years.
He had been conducting home repairs without a license or insurance coverage after Hurricane Ian. One homeowner paid him over $8,000 – but he never completed the job. Fortunately, none of his workers were injured on the job. If they had been, they would have found it very difficult to recover compensation.
There is No Uninsured Employer Fund in Florida
 Unlike many other states, Florida does not have an "uninsured employer fund" for injured workers who cannot seek compensation through workers' comp. In other states, this fund ensures that even if employers fraudulently fail to get workers' compensation, injured workers can still have their injuries and other losses covered. In Florida, you have only one real option if you find yourself in this situation…
Suing Your Employer Directly 
If your employer failed to get workers' compensation insurance, you are fully entitled to sue them directly and file a personal injury lawsuit against them. The logic is that if they never had workers' compensation, then no inherent agreement ever existed not to sue. Normally, employees are completely banned from suing their own employers across the nation due to the workers' comp system. Will this strategy be effective? This is something you really need to discuss with your lawyer, as every situation is different.
Where Can I Find a Qualified, Experienced Workers' Comp Attorney in Tampa? 
If you've been searching for a qualified, experienced Tampa workers' comp attorney, look no further than the Franco Law Firm. Over the years, we have helped numerous injured workers throughout the state. We know that it can be quite a shock to learn that your employer doesn't carry workers' comp insurance – despite being legally required to do so. But don't give up hope just yet. With our help, you can assess your options and determine the best route to compensation. Book your consultation today.
 Sources: 
propertycasualty360.com/2023/05/22/florida-contractor-arrested-for-lack-of-workers-comp-licenses-during-state-of-emergency/?slreturn=20230429093341
fox4now.com/news/local-news/lee-county/unlicensed-southwest-florida-contractor-arrested-following-hurricane-ian