What to Avoid at Your Social Security Disability Hearing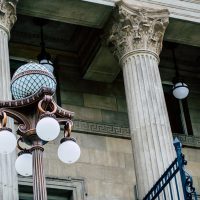 So you've gotten injured and can no longer work or simply cannot get back to work for an extended period of time. What now? Great question. Lucky for you, regardless of your age, you can actually tap into your Social Security Disability benefits. Wow! Amazing! Except there is one thing you'll most definitely need to prepare for, and that's your Social Security Disability hearing.
Social Security Disability hearings can be a daunting process. They are usually informal, brief, and many lack any legal formalities that you would expect in a hearing. This process can be quite a mess and it is easy to make mistakes. In order to make this easier, we have listed some of our top issues to watch out for below.
Make sure you have EVERYTHING!
If your injury required a lot of medical attention you'll have numerous medical records to hang on to. It is imperative that you bring every medical record that is accurate, complete, and fully updated. The hearing is a time to show the judge all of the evidence for your case and one missing document or misfiled record can be costly. In these situations, it is better to be over-prepared than under. If you are unsure of what to bring, bring everything.
Be Concise
If you are like most people you are nervous, and when people get nervous, they tend to ramble on. In this situation, you want to stick to the facts. Provide examples, outline your issues, define your limitations, and describe your symptoms eloquently and clear. You will also be placed under oath, so being truthful and honest is critical here.
Be Nice
Everyone understands that this is an entirely frustrating experience. You have been injured but instead of there being an easy process to go through there are a plethora of hoops to jump through just to get back on your feet. You get questioned pretty insensitively which can oftentimes make you feel like no one believes you and sometimes the questions they throw at you may even make you look bad. The best thing to remember is that you do not want to show that frustration, especially to the Judge. Try your best to stay kind, friendly, and express your needs with a level head. Your job is, to tell the truth, and state your case, so do just that.
Never, ever, be late!
This one should be common sense, but you'd be surprised at how many people are late to their hearings. Administrative Law Judges tend to hear dozens of cases a day and to them, you are just a pebble in a bucket of rocks. They will not care about your excuses or why you weren't there on time, and in most cases, they won't wait for you to arrive. Your presence and your accountability are critical to your claim. The last thing you want is to be denied your benefits which will only prolong the process.
Representing Yourself!
To file for Social Security Disability benefits you do not need a lawyer, you can simply apply. That said, by the time you hit the hearing and need to appear in front of an Administrative Law Judge, having a lawyer by your side is very important. A Lawyer is someone who will maneuver the legality of your claim, help prepare you to speak in front of the judge, and guide you through the process to make your journey a little easier. It saves you time and significantly increases your odds of being awarded what you deserve. Lucky for you, that's what we are here for!
Franco Law Firm has helped countless individuals with their Social Security, Workers Comp, and Personal Injury cases. For more information or to schedule a consultation contact us at (813) 872-0929 or email rvelez@francofirm.com.